Pops Concert Schedule
The Pops Concert Schedule for students can be downloaded here.

Order your Pops Concert Dinner here!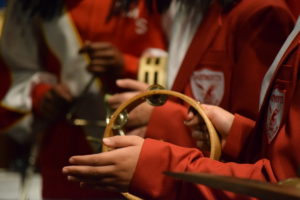 Find the most recent BAND NEWSLETTER
here

Jazz band meets on Wednesdays at 7:20 a.m!
Choir meets on Wednesdays from 2-3 p.m.

 We will be starting new music in January – It's a perfect time to join us! 
Have a special Occasion?  Celebrate with 

FLAMINGOS

and support the DMS Music Program!  
Email dmsflamingos@gmail.com for more details.

Need a practice slip?  Find it here.
2017-2018 Dartmouth Bands Key Events
Pops Concerts – Feb 27/Mar 1
Elementary School Tour (Symphonic Band) – Mar 6
Disney Chaperone Meeting – Mar 8
Mandatory Disney Meeting (Symphonic Band) – April 3
Family Comedy Night – April 20
Disneyland Trip (Symphonic Band) – May 9-12
Spring Concerts – May 22/24
8th Grade Banquet – May 30